3.5 stars
Our protagonist, Sam Beron, is a morally challenged kinda guy who lives paycheck to paycheck, has no close friends, has been ejected from his clan, and seems to have no real goal in life but to screw his brains out with anything on two legs. So, a colorful character…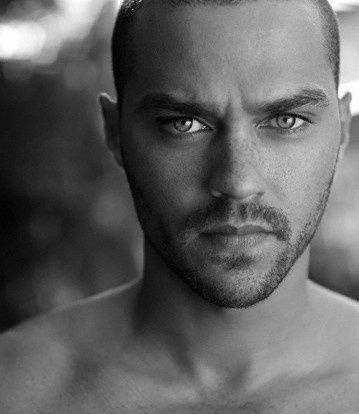 Sam Beron
(photo from the author's Pinterest)
... and his obsession (besides the frequent alien sex) with old TV shows featuring private investigators (think
Simon and Simon and Magnum, PI
) adds some levity to the mix. Perhaps this interest is because he is a Locator, future speak for PI. When we meet Sam, he's on his last dime and has finally netted a much-needed job. But he must stoop to the unthinkable— he's hired to find and return a runaway human bond-slave, Liam, to his Borathian Master.
It's complicated because Sam's ex-clan, the Maradi, are morally opposed to slavery of any type, and it is prohibited in this section of the universe; so his taking this job puts Sam in an ethical and political dilemma. Especially when he finds Liam and has a visceral, carnal response to him.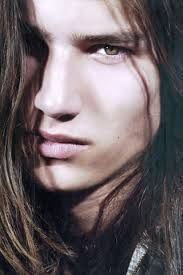 Bad boy Liam
(photo from the author's Pinterest)
"Earth boys got my cylinders firing, but Liam… just sitting there, he radiated energy and sex and hostility."
This is an alt uni/sci-fi adventure and the first few chapters are a data dump setting up Sam in this interesting and complex world. It's a slow start, a bit soapy, and I got a bit bogged down with some of the jargon. But it's the issue of slavery and how it is regarded in this 'verse that is really interesting, and especially the telepathic bonding between the alien race, the Borathians, and their human slaves. That, I want more of.
This short story feels like a chapter in a longer work. It has a great crescendo to a very hot punishment scene when Liam is returned to his bond Master and Sam is allowed to participate. It's all about getting to this scene, everything builds up to it, and the author shows she can write some passionate and steamy BDSM. And portray a Master/slave bond that is about more than power and sex.
"I was seeing the Borathian-human bond made visible. It was more than emotional or telepathic— it was physiological."
But, I want to know more about Sam. His PI skills aren't really stretched here as the job is quick and easy for him. He is at times engaging, but he's not a completely sympa MC. A diamond in the rough… and I want to know more about that split from his clan… Just when we start to see more depth— the effect that the punishment scene has on Sam, and how it reveals something of how he sees himself— the story ends, and I'm left wanting more of that insight.
The ending is a kind of HFN and I'm hoping that this is the beginning of (or part of) a longer work and that, somehow, Sam will get a little bond-mate of his own. I'd definitely line up for that.
For this review, give-aways, author interviews, and much more: